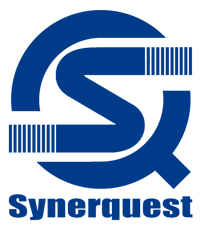 By putting Christian and Bible-based principles into practice, we will be the leading and preferred Quality, Environment, Safety and Health Training and Consultancy Service provider in the Philippines by 2025.
As we acknowledge that God is the owner of Synerquest and that we are stewards of this business, we seek to honor Him by sharing the love of Christ while providing excellent and high quality training and consultancy services, and thereby, impacting for the better, the lives of our customers, employees, communities, the Philippines and the world.
God-Centered: Our actions, decisions, manners of speech and conduct are based on biblical principles which ultimately bring honor and glory to God.

Integrity: We maintain high ethical and moral standards in speech and in personal and professional conduct. We operate with honesty, knowing that ultimately God is in control of the results.

Excellence: Our God is a God of excellence. After He created something, He always saw that it was good. Since we have been created after God's own image we should strive to be excellent in all that we do.

Teamwork: the process of working collaboratively with group of people in order to achieve a goal.

Customer/Client Focus: Adhere to the satisfaction of Customer/Client needs and requirements. Create an indelible impact on the quality of service.

Respect for People: We have as much consideration for the personal and professional worth and dignity of others as we do ourselves. We want to create an environment that is positive for our employees, consultants, customers, vendors and partners.

Social Responsibility: achieving sustainability by maintaining balance between the welfare of the organization, society and the environment.
Address
Units 5-IJK 5th Floor Crissant Plaza Bldg.
272 Commonwealth Ave., Old Balara, Quezon City, Philippines 1119